Just a reminder, party tomorrow. Dress swish if you like - I will, but then that's because I'm coming from work.
Things are getting crazy at work, in a good but busy kinda way. All our advisors are coming in from around the world for our annual seminar, which means for the next week I'm going to be out at Werribee mansion surrounded by rhinos and zebras, talking about planes and helicopters. It's not everyone's cup of tea, but it's usually far from dull.
And on more important things, if you're at a loose end, how about joining me conquering the world with orcs? <h6><font color=silver> (TIP: Buy some attack soldiers, some weapons, and just start attacking elf players with small armies. The loot you get you can spend on your defenses afterwards. I specify elf players because, seriously, who'd play elves? Bring me the head of JRR Tolkien!)</font></h6> Oh, and here's a picture of a baby sloth.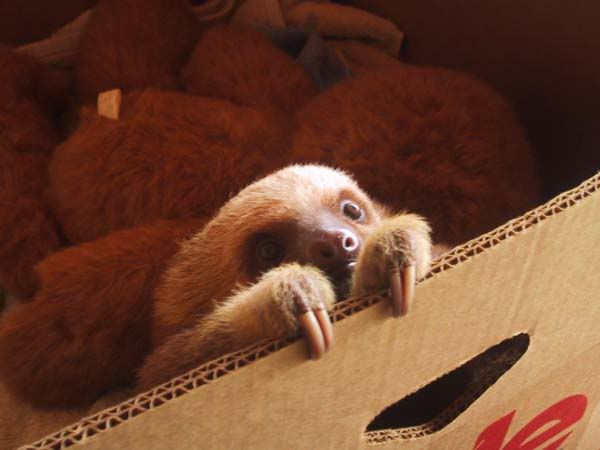 I can't for the life of me work out why I post these things.